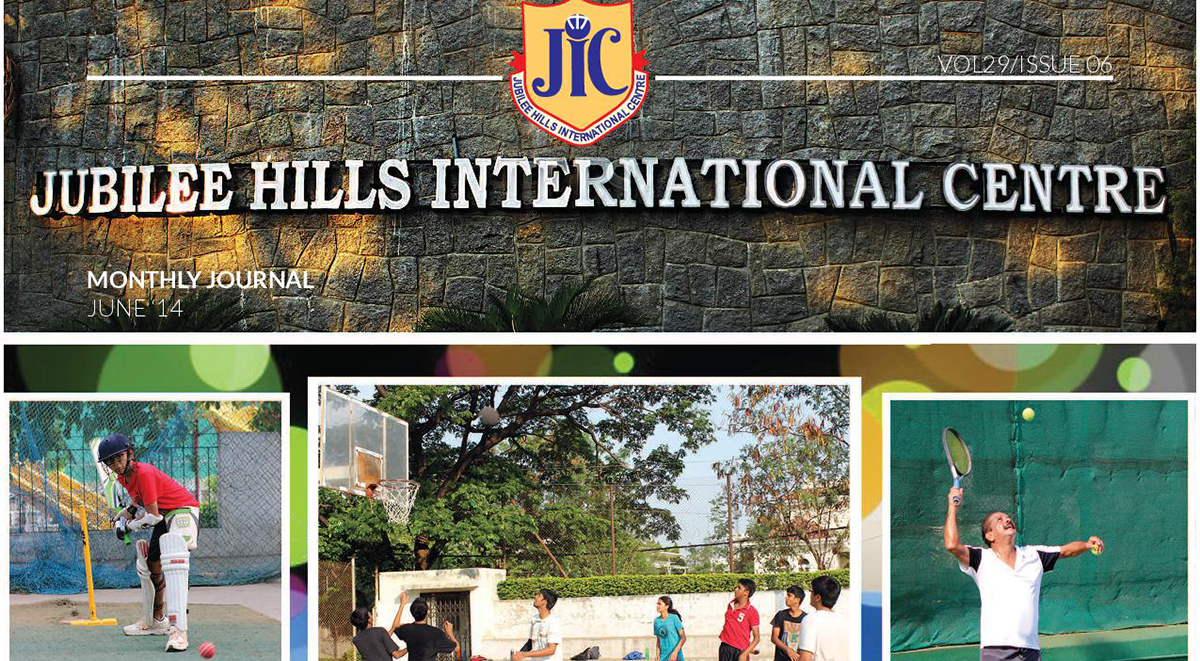 We publish.
The Indian Heart Association relies on the strength of its community to keep its initiatives moving forward. At the IHA, we publish in journal magazines and distribute free educational booklets, handouts, papers, brochures, newsletters, and health calculators to educate and inspire South Asians to combat heart disease.
The IHA publishes in the monthly Jubilee Hills International Centre Journal.
The Jubilee Hills International Centre (JIC), in Jubilee Hills, Hyderabad, India got in touch with the IHA to help its members get heart healthy through its monthly journal. Read a published monthly heart healthy corner in JIC's first editorial collaboration with the IHA on the Jubilee Hills International monthly journal (jump to the last page of this truncated version of the journal to see our special feature). The JIC's readership is approximately 25,000 people. Subsequent monthly articles will have have the IHA physician and nutrition team providing heart healthy advice and updates to the diligent members of this vibrant community.
Calling all researchers: join hands with the IHA to help conduct future research!
The IHA is serious about educating and inspiring South Asians across the world to join the fight against heart disease. The statistics presently paint a very grim picture for heart disease outcomes among Indians and among the greater South Asian community (to learn more, read the India Heart Watch study on Pubmed here).
We believe we can improve cardiovascular disease health outcomes. Future efforts will compile and organize aggregate data from our cardiac screening camps for publication. We want to quantify attitudes of members of the Indian and greater South Asian community on their beliefs and attitudes towards heart disease risk factors; for example, how do members of this community feel about their present diet, before and after a heart disease prevention workshop?
There are ample ways to tailor our research. If you are a researcher, statistician, designer, or an individual interested in conducting future research, shoot us an email and get in touch with us here. Publications are an integral part of the IHA's vision to combat heart disease, and we look forward to joining hands with you.
Let the Indian Heart Association help your company, organization, nonprofit, or group get heart healthy.
The IHA will consult with your organization to help your members stay heart healthy. We have a team of of passionate physicians, nutritionists, design experts, students and staff who are eager to stop the next heart attack. If you would like to organize a cardiac screening workshop/camp at your venue, we can help you to coordinate such an event. Want to create a heart healthy publication, such as a monthly newsletter? IHA has got that covered too: we'll help you create an effective, informative newsletter or another publication type and promote cardiovascular disease advocacy. If you can think of an idea, the IHA can help implement it. Get in touch with us here and we can help tailor a package specifically for your company, organization, or non-profit.